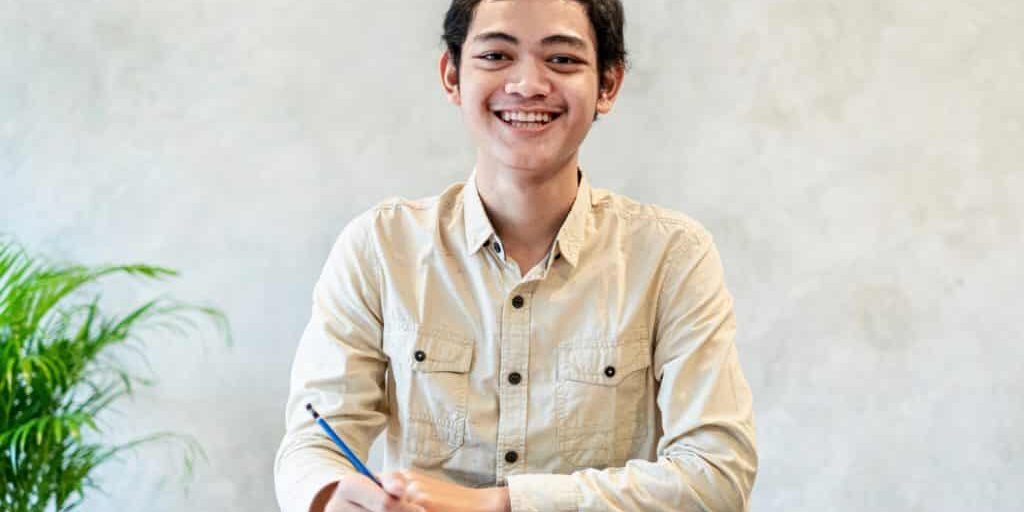 IELTS Writing Task 1: How to write a great introduction!
Hello IELTS warriors!
How are we doing today? Still determined to reach our target, right?
If so, we have good news for you 'cause that's exactly what we are here to do! At IELC, we've helped thousands of students achieve their target scores in IELTS with our IELTS course.
We are going to help you step by step to reach your target score also, and today, we are going to conquer the overview, 'introduction part' of IELTS Writing Task 1!
Including an overview in your Task 1 is super important because it is in the band score criteria in the 'task achievement' category. If you mess up the overview, you can say goodbye to a good mark in this category.
Sounds good, now show me how!
At this point, you are probably already familiar with the question type of IELTS Writing Task 1. But for the sake of refreshing your memory, we'll show you an example of the IELTS Writing Task 1 question.
The graph below shows the unemployment rates in the US and Japan between March 1993 and March 1999.
Summarise the information by selecting and reporting the main features and make comparisons where relevant.
Basically, for the overview, you should include two things:
A sentence explaining what the graph is about
Another sentence mentioning the general trend of the graph
Easy peasy lemon squeezy right?
However, there are some things that you need to be mindful of.
You SHOULD NOT copy the question directly to explain what the graph is about. Rather, you need to paraphrase the question.
What do we mean by this?
Well, based on the example above, you shouldn't write…
The graph below shows the unemployment rates in the US and Japan between March 1993 and March 1999.
Rather, you can paraphrase it like this…
The graph below depicts the rate of joblessness in the US and Japan from March 1993 to March 1999.
Next, what do you find immediately noticeable from the graph? This is where you have to be a little bit observant to see the main trends.
If you look at the graph above, you can see that in Japan, unemployment increased, whereas in the US, it decreased. So, you can say:
Overall, it is noticeable that the percentage of jobless people in Japan increased, while in the US it decreased.
Again, remember to not copy the prompt exactly, but paraphrase it!
You just simply need to change some words into their synonyms. From the example above, you can see that we put the synonyms of some words in bold to paraphrase the prompt.
Alternatively, you can try something more fancy with a relative clause structure like this one:
The graph reveals the percentage of people who were jobless in Japan and the US from March 1993 to March 1999.
If you don't paraphrase and just copy the prompt, you will be marked down for the lexical resource criteria!
Regarding the general trend(s), you should not mention any details (which in this case is the percentages). Save them for the body paragraph. You only need to provide general information about the graph, and that is it.
Summary
Although simple, the introduction sentences provide the overview you need to get good marks in the 'task achievement' criteria and it sets the tone for your whole report. So, still, be careful and always reread your report after you are finished to ensure it flows well! Best of luck with your IELTS exam! :)
NEXT STEPS
Do you want to achieve your IELTS target?

We just shared the tips and strategies you need to ace IELTS Writing Task 1. Armed with these strategies, you can take the first step on the road to achieve your dream IELTS score.
But if you want to guarantee success in your IELTS test…
And
You're tired of wasting time and money on strategies and courses that don't work…
And
You're confused on which IELTS course to take….
Then check out our Indonesia's best IELTS preparation course to achieve your target IELTS score and embark on the next chapter of your life!
IELC has the best track record in Indonesia for helping our students achieve their IELTS target and we will use our experience and expertise to make sure you will achieve your target too!
P.S. If you are curious about your IELTS score, contact us about our simulation tests complete with feedback for writing and speaking tests!
Sincerely,
Anthony McCormick
IELC Managing Director