One of the main highlights of the IELC Campus is the auditorium. This auditorium was specifically designed with acoustics and natural light in mind so that audiences can watch performances and events held at IELC Campus in comfort. The open-ventilated roof is one of IELC's environmentally friendly design features and allows the building "to breathe".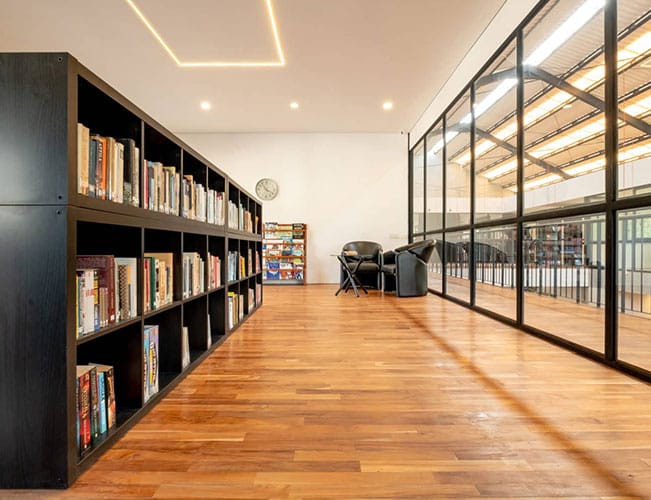 Located at IELC Campus, IELC Resource Centre includes a library, multi-media resources and self-study stations. Students preparing for exams can access IELC's extensive test bank materials for further practice. The library collection also includes fiction and non-fiction books for all ages.
Take 5 Café is located at IELC Campus. Take 5 Café offers a variety of quick and tasty snacks and beverages. Opening hours are from 12:00 pm to 18:30 pm. Drop by and enjoy coffee and quick bite during your free time.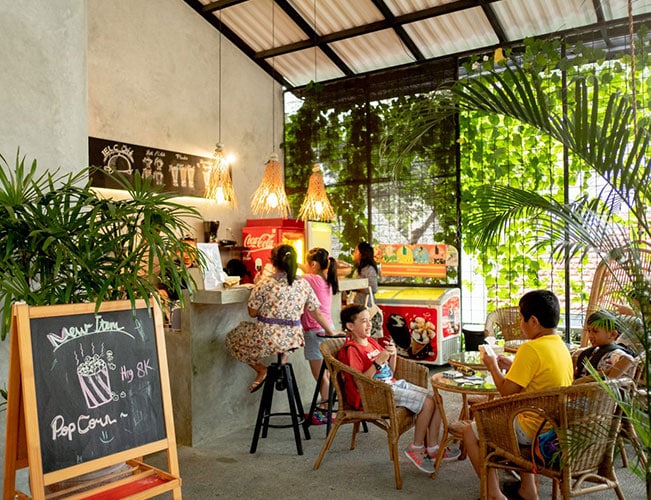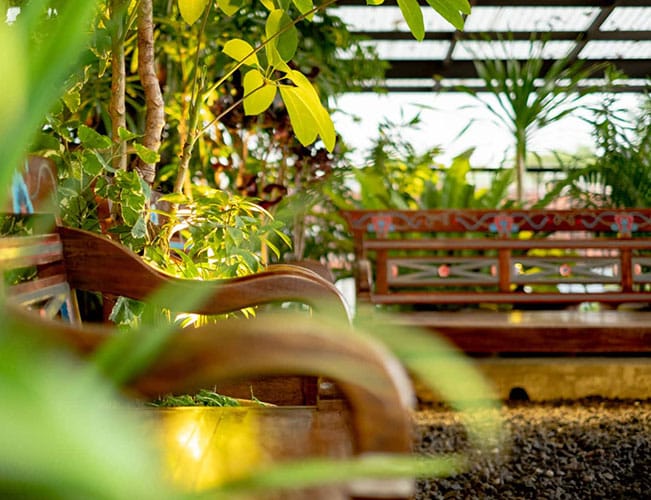 Located at IELC Campus, IELC Zen Garden is the ideal place to calm your mind and enjoy nature. Whether you are waiting for your class or waiting for a friend, our Zen Garden is the ideal place to chill out.
Student Centered Classrooms
Our classrooms have been specially designed to create a warm, comfortable learning atmosphere that best reflects our student-centred approach to language teaching. When designing our classrooms, we paid special attention to acoustics and natural light to maximise our students' learning process. We know that in the right surroundings, students enjoy their lessons more, learn better and communicate better.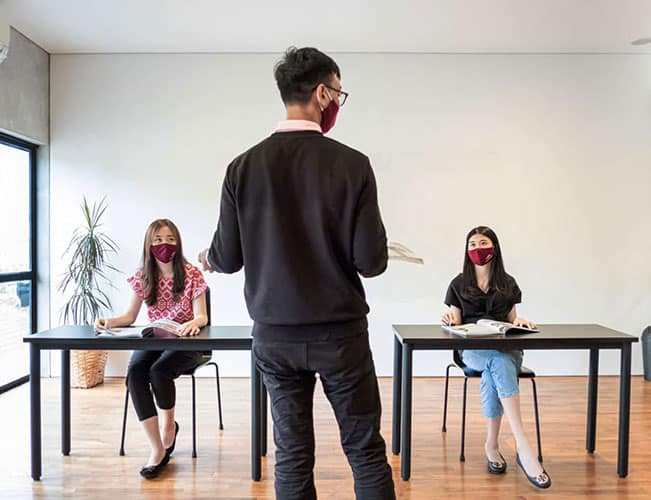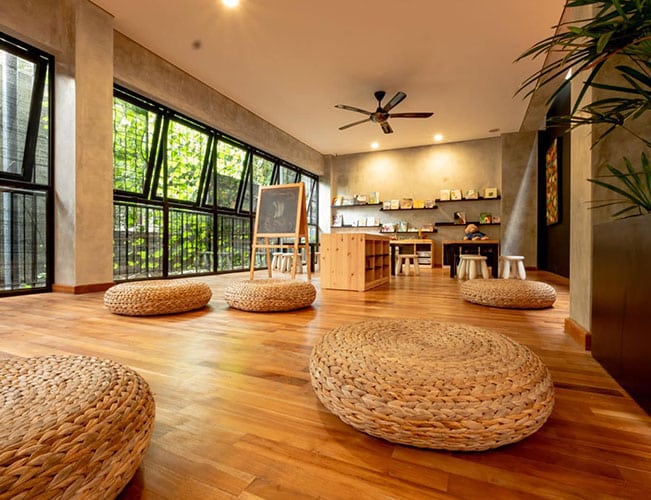 IELC Campus has a specially designed kids area filled with books, toys and lego where children can play and interact with friends before and after lessons. The Kids Area is where IELC's Happy Turtle Club organizes a range of games, crafts, activities and story telling for students aged 5 – 12. Please contact our front desk for more information on IELC's Happy Turtle Club including the schedule of activities.
Need to kill time while you are waiting for your class? Make the most of IELC's multimedia corner to catch up on some browsing. You can also connect to our free wifi on your own device from anywhere in our premises.