Our Online/On Campus Teachers
"I love watching students develop and grow in confidence when they begin to master English. When my students develop, I develop, too."
Hello! I graduated from the Faculty of English Letters at Sanata Dharma University in Yogyakarta with a Degree in English Language and Literature. I spent many years in Jakarta teaching in the English literature faculty at BINUS University. I joined IELC in 2006 and I have helped hundreds of students to excel in the IELTS and TOEFL exams. I teach all levels and also help design IELC's merchandise and posters.
"Moving to teach in Solo has been great. I get to meet students from various ages and it makes teaching even more fun!"
I got my bachelor's degree in Computer Science from Bina Nusantara University in Jakarta. Despite being a computer science graduate, teaching English has always been my passion and I taught English in Jakarta for many years before joining IELC in 2016. I mostly teach academic classes for IELTS and TOEFL and I'm involved in teacher training at IELC.
"You are learning English every day, whether you realize it or not. All you have to do is just enjoy and love every part of the process."
Hello everyone! I earned both my Bachelors and Masters degrees in Economics from Diponegoro University. My choice of becoming a teacher was inspired by one of my professors. I find teaching very rewarding, especially when my students become more confident. I like watching movies and playing video games and believe it or not, that's what made me love learning English in the first place.
"Seeing students take pride in their hard work and achievements is what I love most about teaching."
Hi, my name is Angela Suwanto. I am an architect by training, but a teacher at heart. I am TESOL-certified, and have years of experience as an English Language tuition teacher. My wish is to be impactful in helping students of all abilities learn English by bringing fresh teaching approaches. I'm also involved in teacher training at IELC. I look forward to meeting all of you in class!
"The key to mastering English is consistency. Consistency beats intensity."
Hello, everyone. My name is Jonathan. I have a Bachelor's Degree in English Literature, I'm a Cambridge certified English Teacher and I have years of teaching experience. It wasn't always this way, I too was once a struggling English language learner. Overcoming these struggles has made me the teacher I am today. I understand your struggle and I know exactly what needs to be done to make your learning process more effective. I can't wait to meet you in class!
"Teaching English is more than simply a job to me, it's my never-ending love."
Teaching has been my passion since I was a kid. It allows me understand and connect with others. I truly believe that the experiences I have had teaching English over the past 15 years have transformed me into a more compassionate and caring person. Teaching English is more than simply a job to me, it's my never-ending love.
"Being an English teacher is a part of my identity and the source of my inspiration in life".
My career choice is based on my life goal, which is being useful for others. Thus, being an English teacher is not only a job for me, it is my source of inspiration and my identity at the same time. I have a bachelor's degree in English Language and Teaching from Anadolu University, Turkey and I use my educational background as well as my experience teaching both abroad and in Indonesia to understand the needs of my learners. I am so excited to assist your English learning at IELC. I can't wait to see you in class and create a wonderful learning experience together!
"It's never too late to learn something new".
I believe that there are no limitations in what we can learn. We're never too old to start learning something new and it's exactly the same when it comes to learning English. I graduated from the English Department in Sanata Dharma University, Yogyakarta. After graduating, I taught English to professionals in a national corporation in Kalimantan and I saw just how important English is for the Indonesian work force. That's why I believe English is definitely one of the most important skills of the 21st Century.
"Living is giving. There's a feeling of joy and fulfillment whenever students are making progress while they're having so much fun in class."
Hi everyone, I graduated from the Faculty of English Letters at Sanata Dharma University in Yogyakarta. I've got Cambridge TKT certificates and I've been teaching English for young learners, adults, and exam prep (TOEFL and IELTS) for years. I love it when students are curious all the time, asking questions, and try what they've learned in and outside the class. Come here and I'll be seeing you soon!
"English is the only media which allows me to express my ideas clearly and I can't describe what a blessing it is to be able to speak English!"
Hi, I am Fatiha, a full time educator both by training and by heart. I hold a bachelor's degree in English Education from Sebelas Maret University. Growing up, I was shy and timid. I found it really frustrating that there were no correct words to describe how I feel. But then, learning English really made all the difference! I learned many words to express myself with more clarity. I entered many English competitions and embraced teaching opportunities to challenge my fear of public speaking and thus gave me a lot of confidence! Here at IELC, I'd love to transfer all my knowledge and experience in learning English to make you more fluent and confident. See you on the cruise!
Felicitas Alfi Nur Filawatie
"Sharing knowledge is a part of my life"
I have really loved English since I was a student. It really broadened my horizon and showed me that there is so much out there - so many places to visit, so many things to explore! I have a bachelor's degree in English Literature. I never thought that sharing my English knowledge would be this fun. I love teaching students and making them believe that English is not as difficult as they think. I would love to see you guys in class and let's have fun!
"There's so much joy teaching in IELC."
Good and bad days come and go when I work as an English teacher. But, as an experienced educator, I know that everything is just part of the fun and that results will take time! The most inspiring and rewarding part of my job is when I see my students develop their knowledge and outlook on the world around them. When my students are able to master what was difficult for them at first, it fills me with immense pride! I truly believe that each and everyone of us has unlimited potential, we just need the right teacher to uncover it!
"To master English is to own the key to the universe."
I have a bachelor's degree in English Education from Universitas Brawijaya and a master's degree of English Literature from Universitas Gadjah Mada. Being an Indonesian raised in Qatar for a third of my life, I am aware of the weight the English language has as a powerful medium that can transcend all differences. As a teacher, I want to make sure that my students know how to joyfully use English to communicate their intelligence and create trajectory changes in their society.
"Teaching English is challenging, yet it is so rewarding to see how my students grow and benefit from my class"
I've always enjoyed getting involved in English related activities since I was a student. Participating in storytelling, speech and debate contests give me a space to practise the language. My love for English also motivated me to learn it more and achieved the Bachelor of English Education and Master in Linguistic. Now that I've became a teacher, I've discovered new excitement in employing the language skills. Seeing my students improve and get benefits from my class, fulfill my heart more than anything else.
"English is the key to successfully enter society in the 21st century."
I've always loved English. I believe that we can broaden our knowledge and network if we can master the language and use it as a way to communicate. That's one of the many reasons why I decided to be an English teacher. Being able to help my students learn English and witnessing their success in using it in their future endeavors are very rewarding for me!
"To live a meaningful life is to learn and make a sustainable impact."
The most delightful thing about teaching is the endless learning journey that comes along with it. Teachers should always be creative, innovative, and adaptive so that they can adjust to diverse students. Together with the amazing IELC team, I'm here to continuously enhance my skills and establish the best learning environment for all students.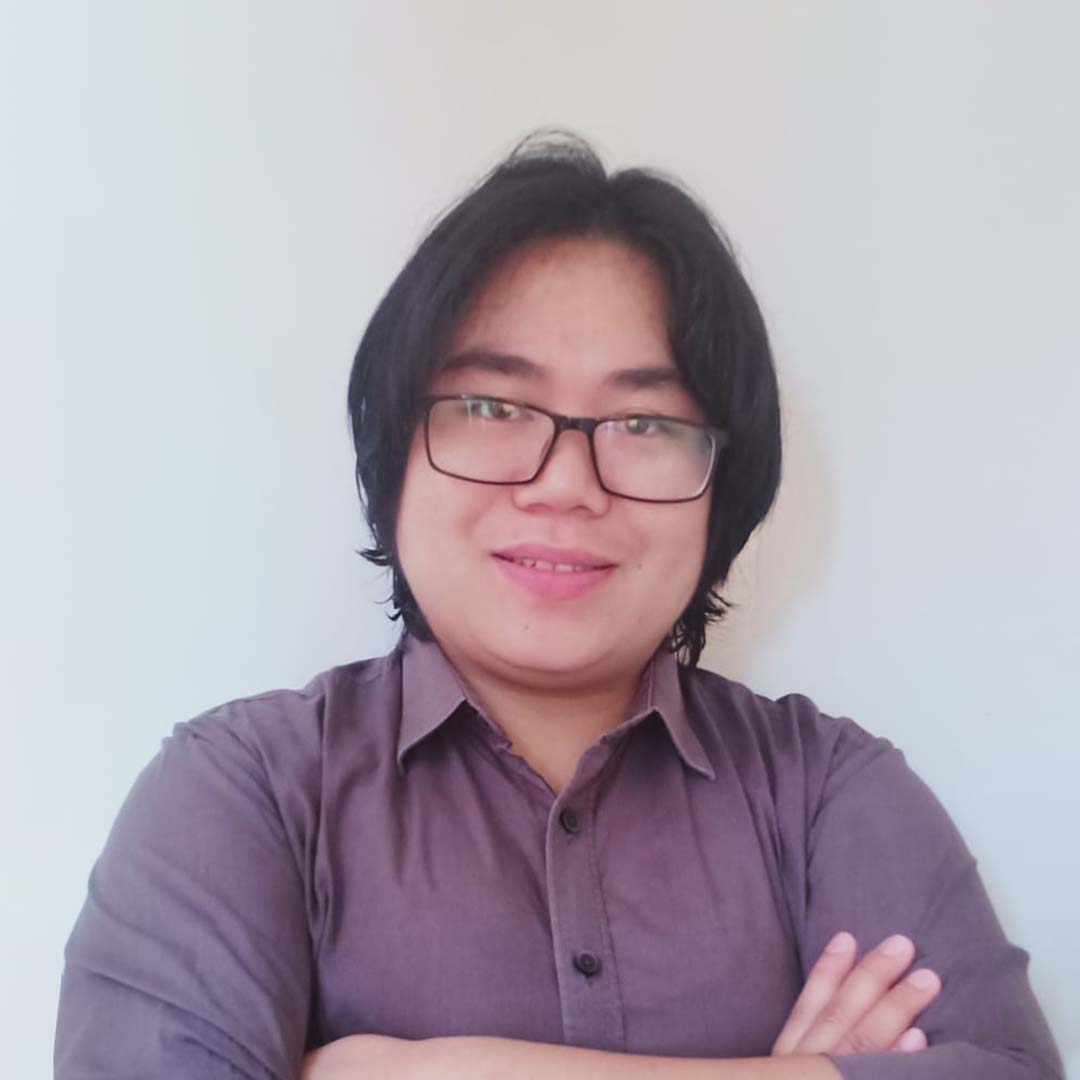 Chalseah Saloria
Angeles, Philipinnes
"Helping my students achieve their dreams has become my dream too"
Hello everyone! I have a Bachelor's Degree in English Literature and I gained my Teachers License in the Philippines in 2012. Teaching English has been my passion for the past 10 years now and helping my students achieve their dreams has become my dream too. I believe that language shapes the way we see the world. Therefore, learning a universal language like English is the best way to understand and communicate with the world.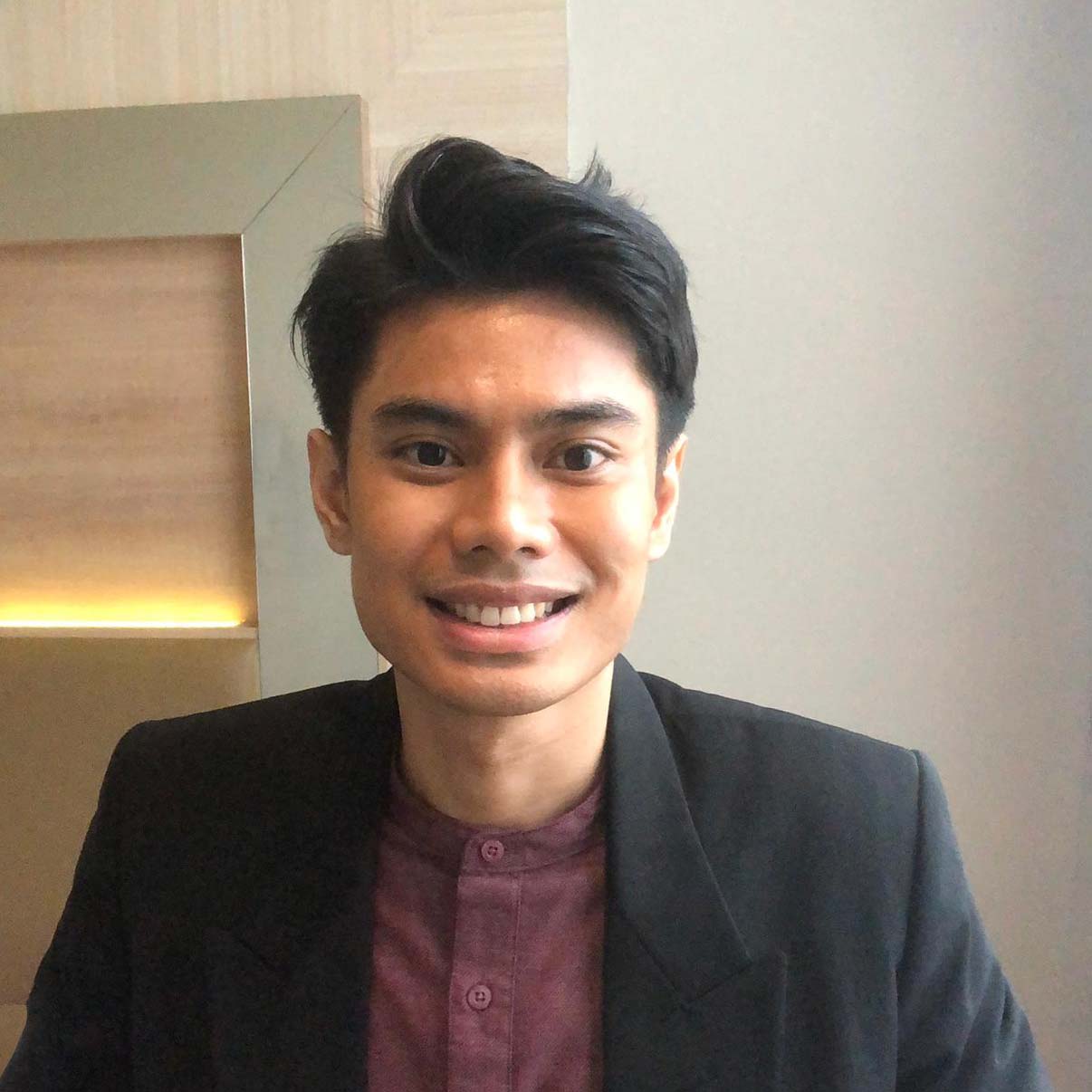 Redika Maulana
Jakarta, Indonesia
"I simply love seeing my students achieve their English language goals"
As an Indonesian growing up in Australia, I understood the importance of understanding different cultures. And since English was my first language, it was only after I studied in Indonesia that I learned Bahasa Indonesia. After graduating from university, I realised that I had a passion for teaching. And it is this passion that I bring to IELC by sharing my bicultural experience of how conquer the English language in a fun and easy way.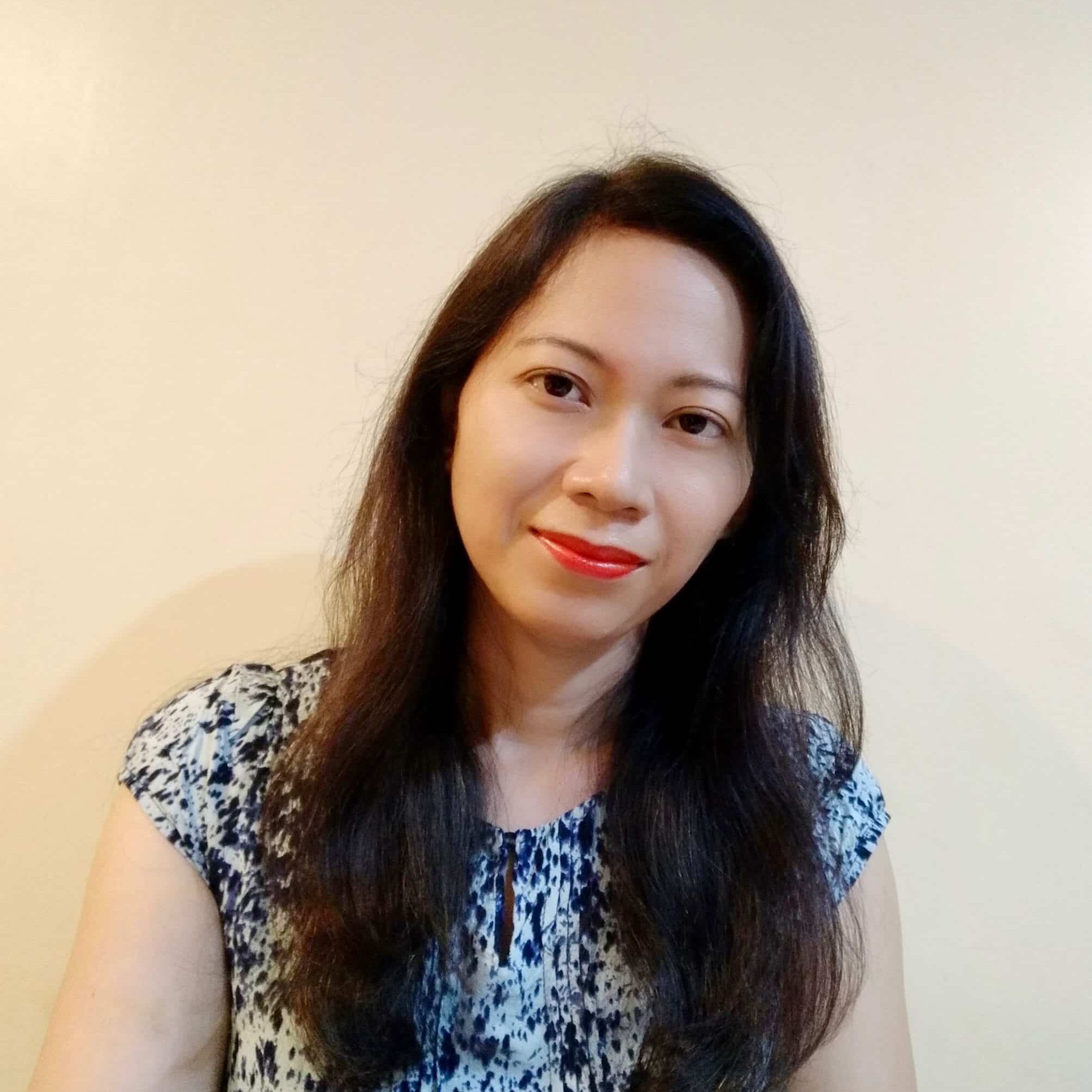 Joan Protacio
Davao, Philippines
"My life's mission is to transform lives by imparting literacy"
My experience in the development sector led me to become a literacy advocate. Since then, it has been a my goal to impart the gift of literacy, a necessary a skill for lifelong learning. My post-baccalaureate education in language and literacy, specialising in reading, brought me to learners needing early reading intervention, remediation and enrichment. This is what motivates me during my English classes.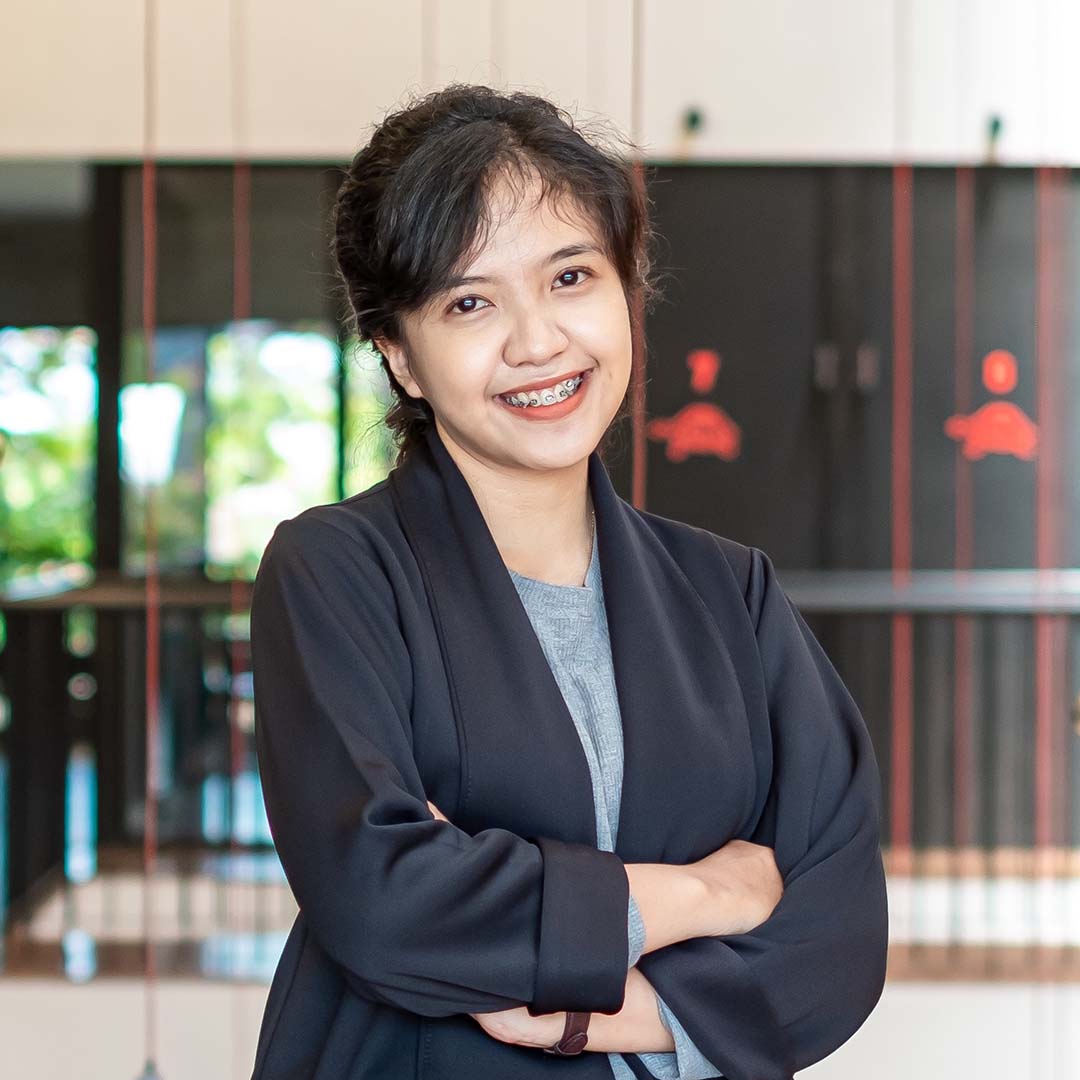 Ninda Striratna Taj Hanun
Yogyakarta, Indonesia
"Being a teacher is not only encouraging minds to think but also hearts to love"
I realized that being a teacher is the one true rewarding career for me when on one particular day, I had a bad morning, then I got to work and saw my students' smiles and felt like all of my troubles were washed away. I am Ninda, I graduated from the English Department at Yogyakarta State University. Teaching English has been my passion for a long time. I am currently making it happen here at IELC. Even though I am a teacher, everyday I always learn new things that make me better and better at teaching and also teach me to grow as a human being!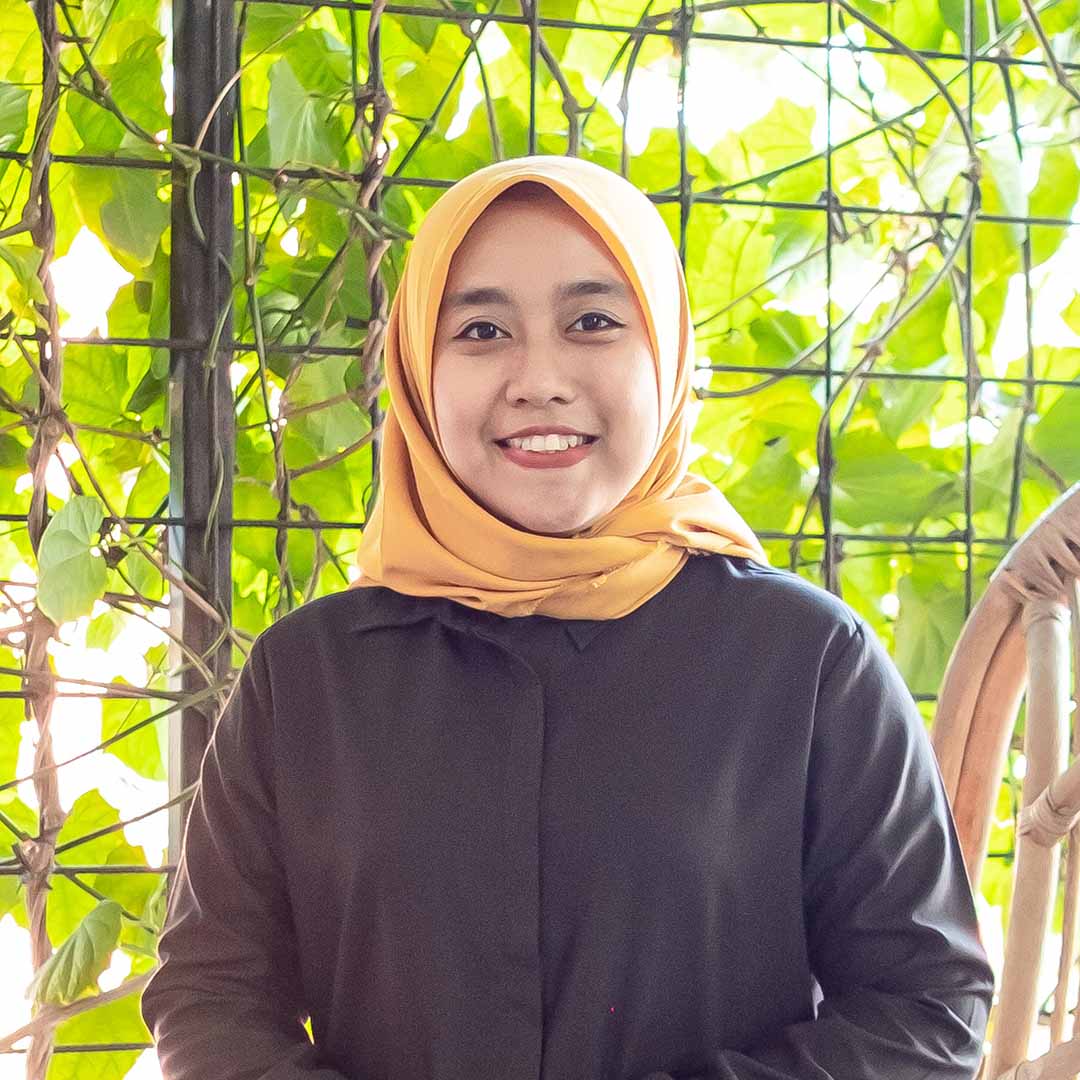 Nalurita Wahyuningtyas
Malang, Indonesia
"I only have one big dream - to be useful to other people"
Hello, my name is Rita. I am so blessed that I found teaching because it is the one thing that can help me achieve my dream. My passion for education has been heavily influenced by my English teacher when I was a kid. He helped so much and told me to dare to dream and it's the reason why I am an English teacher today - I want to leave the same impact on my students. I love teaching at IELC and without a shadow of a doubt I KNOW that I'm growing every single day, just as my students are"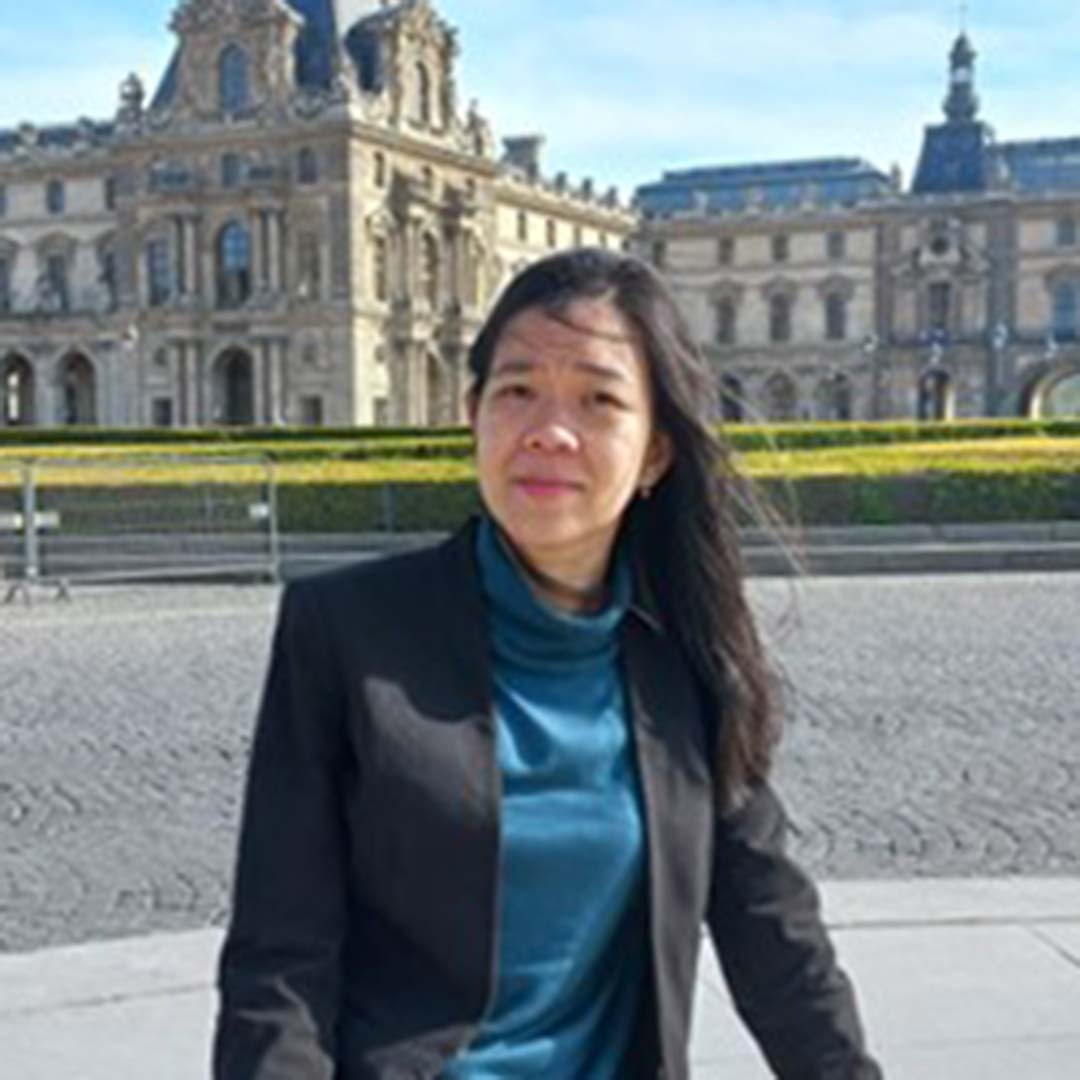 Elisabeth Kristiana
Paris, France
"Learning English in a natural and fun way helps children develop a lifelong love for learning."

I'm a graduate of Sanata Dharma University where I studied English Language Education. I joined IELC in 2006 and then I moved to France in 2018. I continue to work at IELC as an online teacher. I love working with children and most of my classes are the young learners'. Teaching children is a journey filled with wonders and surprises!