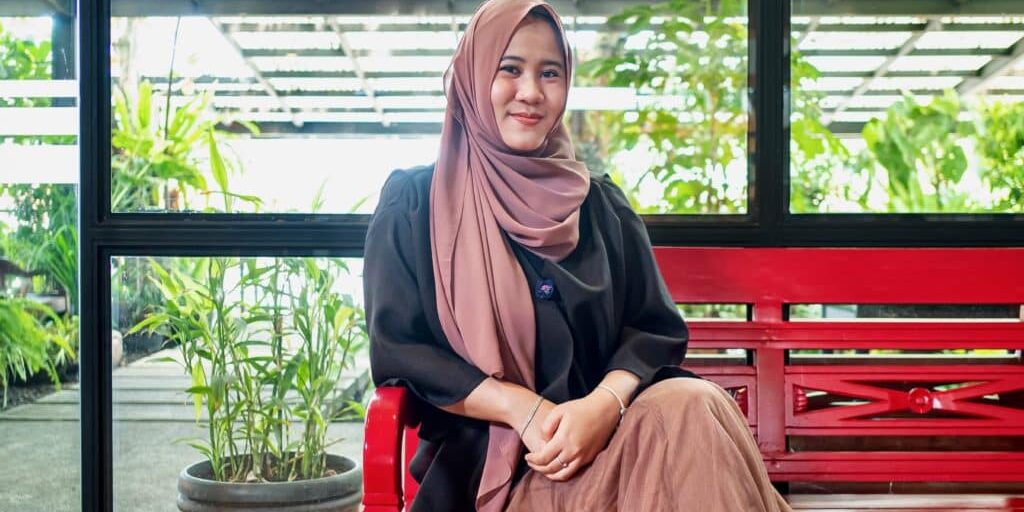 5 ways English fluency help you excel in the workplace
Nowadays, it seems to be commonplace for companies, especially multinational companies, to include fluent English language skills as one of the requirements for hiring employees.
It's understandable when you're applying for a multinational company and you will have expat coworkers or bosses, but maybe you're wondering, what if i'm applying for a company with fully Indonesian employees? Why do I still gotta master English?
Look no further! In today's article why it's important to be fluent in English and how it can benefit you professionally!
1. Help you ace your job interview
Imagine getting a job interview call from a multinational company that you've been dreaming of since you were in college. How excited you must be!
Then, when you are about to do your interview, you suddenly realize that the people in the room are all conversing in English!
If your English skills are poor… well… even if you have the best credentials in the world, your confidence will still be depleted because you can't explain why you are the best candidate for the job.
The opportunity you'd been waiting for for years vanished in an instant! What a shame, right? This wouldn't have happened if you've learned English diligently. You can confidently communicate with anyone, at any opportunity, including going through job selection interview sessions with confidence!
Don't worry, you can read our tips on how to ace an English job interview here!
2. Boost your career
Have you been working for years but there's still no sign of getting a promotion?
Perhaps English fluency can be your ticket to finally getting that sweet promotion!
With fluent English, you can present your ideas and thoughts better. You can deal with foreign clients without worrying about miscommunication and even make the company more efficient because you don't need to recruit additional foreign employees.
These will increase your credibility and you will be more valued by your company!
3. Networking
Do you have a LinkedIn account?
If you do, you probably realize just how important networking is for your career advancement!
There, you can observe the dynamics of your career field – and vice versa!
Recruiters can also look at your profiles! If you want to be approached by recruiters, otherwise known as headhunters, you will have to make your profile stand out!
Given that the network formed on LinkedIn is a global network, English fluency is a must! Moreover, there are also lots of job opportunities advertised in English on LinkedIn.
So, what are you waiting for?
Improve your English skills and become part of the global network!
4. Access to information
In many industries, English is the primary language used for written materials, such as reports, research papers, and industry publications. Without English proficiency, it can be difficult to access and understand this information, which can limit your ability to stay informed about industry developments and best practices.
So, English proficiency is a must if you want to keep yourself relevant in your industry and be up to date with your industry's best practices.
5. Global job opportunities
As the world becomes more interconnected, companies are increasingly looking to hire employees who are proficient in English to work in international roles or to communicate with colleagues or clients in other countries.
Without English proficiency, you will be missing out on all these opportunities!
Summary
In summary, English proficiency is essential for effective communication, accessing information, accessing job opportunities, networking, and career advancement in the modern workplace.
Next steps
Do you want to speak English with confidence?
Most people lack confidence when they speak English. They are afraid to make mistakes and are embarrassed to speak in front of others.
This is because they have been taught English the wrong way!
Most English courses waste your time and money on useless exercises that don't bring results. Even worse, they teach you bad habits that are very difficult to unlearn.
As a result, you become confused and lack confidence. This is wrong!
At IELC, we teach English the right way
Our goal is to get you speaking in English with fluency and confidence as fast as possible. We want to give you the skills you need to fulfil your potential!
Our experienced teachers will guide you along every step of the learning process to ensure that you are not wasting your time, money, and energy on useless language exercises & wrong methods.
Our courses
With our modern campus and technology, we are equipped to provide the best possible courses for children, teens, and adults, including:
Online and on campus IELTS courses
Online and on campus TOEFL PBT courses
Online and on campus TOEFL iBT courses
We offer our classes in group classes or private classes.
No matter what your goals are, our team will help you achieve these goals by providing you with Indonesia's best English courses!
Talk to our team today to get your FREE consultation and take your first step towards success.
Sincerely,
Anthony McCormick,
IELC Managing Director