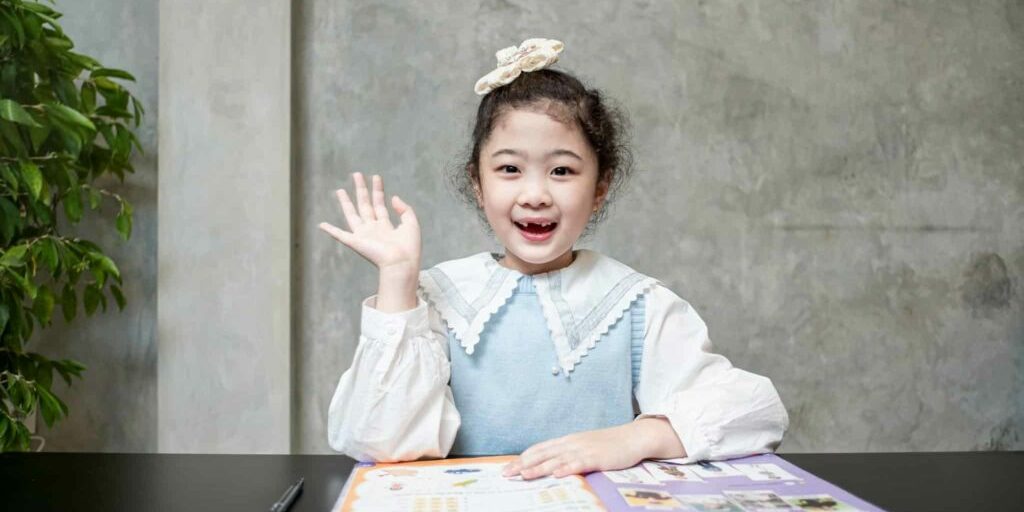 Powerful pages: Reading benefits & must-read kids' books
Hey there, Moms and Dads!
How was your Eid holiday? We bet it was fantastic!
Spending quality time with your kids, though it can be tiring at times, is truly refreshing. And, most importantly, these shared moments create lasting memories that your children will treasure as they grow older.
One of our top suggestions for nurturing that special bond between parents and children is reading books together. Now is the perfect time to introduce English-language books to your little ones!
That's right! Not only are English children's books a fun and interactive way to strengthen your connection with your kids, but they also provide a valuable opportunity for them to develop their English language skills.
So, let's set off on an exciting literary adventure together, exploring the enchanting world of children's books in this article!
Why is reading books so important for children?
Reading is an essential skill for children that significantly impacts their intellectual and social growth. There are countless reasons why reading books is vital for kids, and it goes beyond merely enhancing their language and literacy abilities.
First and foremost, reading helps children develop their vocabulary and comprehension skills. Through reading, kids are exposed to a variety of words, concepts, and ideas that they may not encounter in everyday life. This new vocabulary forms a strong foundation for their communication skills and broadens their understanding of the world around them.
Reading can also stimulate children's imagination and creativity. Books enable them to explore different worlds, cultures, and perspectives that they may have never experienced before. They can learn about unique customs, beliefs, and ways of life, which can expand their horizons and help them develop empathy and understanding towards others.
Another key benefit of reading is the enhancement of children's cognitive skills. Research has shown that reading can improve memory, concentration, and critical thinking abilities. As children read, they are challenged to pay attention to detail, draw conclusions, and analyze information, all of which contribute to their cognitive development.
Last but not least, reading books can also help children blossom their social skills. By immersing themselves in stories about various characters and their journeys, kids can learn about different emotions, perspectives, and social interactions. This understanding can empower them to build empathy and cultivate better social skills, vital for forging positive relationships with others.
With the plethora of reasons mentioned above, it's undeniable, parents, that reading provides numerous benefits beyond language and literacy skills.
So, don't hesitate to start gifting your little ones with exciting books and introducing them to the joy of falling in love with reading, Moms and Dads!
So, how do you select the right book for your children?
Selecting books for children can be a challenging task, but it's also an opportunity to help them develop a love for reading and learning. There are several factors to consider when choosing books for kids, including their age, interests, and reading levels.
Age
A child's age is an essential factor in picking the right book. For younger kids, brightly colored board books with simple stories are ideal, while older children may be ready for chapter books or novels. It's crucial to find books that match their age and developmental stage, as well as their interests.
Interest
Kids are more likely to read books that they find appealing or that relate to their hobbies and passions. Whether it's a book about animals, sports, fantasy, or science, finding books that align with their interests can help them stay engaged and enthusiastic about reading.
Reading proficiency level
This is another crucial consideration when choosing books for children. Books that are too difficult or too easy can quickly discourage a child from reading. Therefore, it's vital to select books that align with their reading level.
Content
Some children may be sensitive to specific topics, such as violence or death, and may not be ready for books that include these themes. It's also essential to choose books that promote positive values, such as kindness, empathy, and inclusiveness.
Ok, so what are the characteristics of good children's books?
Yep, Moms and Dads really need to know about this. Because nowadays, there are plenty of books labeled as children's books, but their content is not suitable for a child's emotional development.
A good children's book essentially has several key features that make it effective in entertaining, educating, and inspiring young readers. Some of the primary characteristics of quality children's literature include:
Age appropriate and engaging language
Good children's literature uses language that is accessible and suitable for the target age group. The language should be engaging and captivating, grabbing children's attention and encouraging them to keep reading.
Memorable characters
Children's books should have memorable and appealing characters for young readers. These characters should be well-developed and have distinct personalities, making them easy to remember and recognize.
Thoughtful themes
Quality children's books address essential themes and issues in a wise and age-appropriate manner. These themes might include friendship, love, loss, or growing up.
Imaginative and compelling storylines
Children's books should feature imaginative and captivating storylines that draw in kids and spark their imaginations. This may involve elements of adventure, fantasy, or mystery, or simply well-crafted stories with appealing characters and intriguing plots.
Illustration that complements the story
Illustrations are a vital part of children's books, and good illustrations should complement the text and help bring the story to life. Illustrations can help children visualize characters and settings, making the story more engaging and memorable.
Overall, a great children's book should be captivating, memorable, and thought-provoking, with relatable characters and imaginative storylines that grab children's attention and ignite their imaginations.
Last but not least…
English book recommendation for children of various ages!
Starting with books for very young children…
1. Goodnight Moon – Margaret Wise Brown
This classic bedtime story is a calming and peaceful read that has been a favorite of parents and children for generations. Its simple yet beautiful illustrations and gentle rhyming text help lull children to sleep. This is a must-have for any child's library and perfect for bedtime reading.
2. The Cat in the Hat – Dr. Seuss
This beloved book is a fun and entertaining read that has been enjoyed by children for decades. Its quirky illustrations and humorous rhyming text make it a great book to read aloud. The mischievous cat's antics are sure to make young readers smile and giggle. The book also teaches valuable lessons about responsibility, as the children learn to clean up after the cat.
3. Curious George – H. A. Rey
This is an adventurous tale about a curious monkey named George, who always seems to get into trouble. The illustrations are charming, and the story is engaging, with plenty of humor and excitement. The book also has a strong message about the importance of curiosity, exploration, and learning. Overall, "Curious George" is a fun and educational read that children will love.
4. Brown Bear, Brown Bear, What do you see? – Bill Martin Jr
This is a classic children's book that has been loved by young readers for decades. Illustrated by Eric Carle, this simple yet captivating picture book features a variety of colorful animals asking each other what they see. The book uses repetitive and predictable text, making it easy for little ones to follow along and join in.
5. Do Unto Otters: A Book About Manners – Laurie Keller
This funny and engaging book teaches children about the Golden Rule of life and how to treat others with kindness and respect.
6. Please, Mr Panda – Steve Antony
This book teaches children about the importance of saying "please" and "thank you" in a fun and enjoyable way. It's a lesson about manners and how they can help make friends.
7. Excuse Me!: A Little Book of Manner – Karen Katz
This board book teaches children about manners in a simple and easy-to-understand way, with colorful illustrations and lift-the-flaps.
And here are some book recommendations for elementary school children aged 8-12 years:
1. Charlotte's Web – E.B. White
This classic tale of friendship, love, and loss is a must-read for every child. The story of a spider and a pig who become unlikely friends has captivated readers from generation to generation. It's a heartwarming and timeless tale that teaches important lessons about compassion, empathy, and the power of friendship.
2. Diary of a Wimpy Kid – Jeff Kinney
This is a fun and hilarious book that follows the everyday life of middle schooler Greg Heffley. Written in a diary format, the book is filled with amusing illustrations and diary entries that will have young readers laughing out loud. The book addresses themes of friendship, bullying, and the ups and downs of growing up, making it a perfect choice for children and even teenagers alike.
3. Charlie and the Chocolate Factory – Roald Dahl
This is another classic book that has stood the test of time. The story follows young Charlie Bucket as he wins a golden ticket to tour the magical chocolate factory of Willy Wonka. The book is filled with memorable characters, imaginative settings, and Dahl's signature dark humor. The story discusses themes of greed, generosity, and the power of imagination, making it a suitable choice for kids aged 8-12.
4. The Secret Garden – Frances Hodgson Burnett
This classic tale is an enchanting story that combines themes of friendship, discovery, and the power of nature. It introduces readers to Mary Lennox, a young, sour girl who undergoes a transformation upon finding a hidden, neglected garden at her uncle's estate. As she works to bring the garden back to life, she also revitalizes her own spirit and positively affects those around her. The book encourages children to appreciate the beauty of nature and shows them how empathy and compassion can lead to profound personal change.
5. Coraline – Neil Gaiman
"Coraline" is a modern fantasy tale that explores a young girl's courage and resourcefulness when faced with eerie and unusual circumstances. Coraline discovers a parallel universe, which at first appears to be a more exciting version of her own life, but soon reveals itself to be dark and sinister. This book, while slightly spooky, touches on important themes like appreciating one's own life and family, bravery, and independence. It can be a great introduction to mild horror for children, nurturing their courage and enhancing their sense of adventure.
Unlike the other books, this book is a visual novel, meaning, it has a lot of pictures! Children are sure to be interested to read and follow along the mesmerising illustrations.
Summary
Reading books is a crucial activity for children's growth and development as it can enhance language and communication skills, boost cognitive development, broaden knowledge, and nurture empathy and emotional intelligence. It's essential to encourage children to read regularly to enjoy these benefits and prepare them for success both academically and socially!
Do you want your child to speak with confidence and fluency?
So many children in Indonesia lack confidence when they speak English. They are worried about making mistakes and are embarrassed to speak in front of others. This is because they have been taught English the wrong way!
At IELC, we teach English the right way so your child can express themselves with confidence and fluency. Whether it's online or on campus, we create positive learning environment where your child will feel warm and welcome, where they can learn and have fun at the same time.
The best English course for kids in Indonesia
With so many courses available, it can be confusing to know which course to choose.
With an average rating of 4.9 out of 5 stars from more than 300 reviewers on Google Review, IELC is the highest ranked best English language course in Indonesia.
We teach English the right way so that your child gain confidence and fluency.
With these skills, they can unlock their potential and fulfill their dreams!
Our experienced teachers will guide your child along every step of the learning process to ensure the best learning outcome.
Whether it's online or on campus, we will help your child gain the skills they need for their future. Contact us to start your child's journey towards confidence and fluency today!