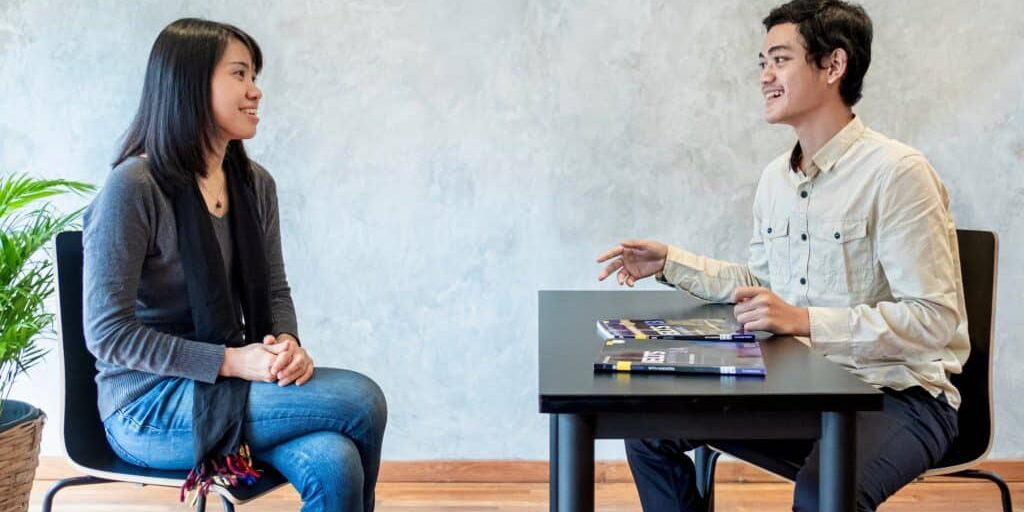 7 best IELTS courses in Indonesia
Do you need to take the IELTS course?
Want to make sure that you get the best possible preparation course to maximize your score?
If so, I got you covered!
It's true that getting a high score on IELTS is no easy task.
But with the right preparation, your desired target is well within your reach!
So today, I want to let you know about the 7 best IELTS courses in Indonesia. We hope you find this article helpful and we wish you the best of luck for your IELTS exam!
Without further ado, let's start!
1. IELC English Campus
Arguably the best IELTS preparation course in Indonesia, IELC has helped thousands of students get their IELTS target score since 2006!
Not only that, IELC has over 500 Google reviews from satisfied students!
With an impressive average student score of 6.8, you'd be hard pressed to find a better course elsewhere!
Taught by IELTS experts with the highest expertise and study abroad experience, you can rest assured that you will get the best learning experience!
IELC is also the official IELTS testing venue in the Surakarta area.
Students will get detailed feedback after each exercise so they know which areas they need to improve on.
Of course, the IELTS experts will guide you through every step of the way so you can tackle your problem areas.
While IELC has its campus in Solo, IELC serves students from all over Indonesia and even overseas through their online course program.
The IELTS courses at IELC are all private because students have different levels, needs, and goals. Therefore, through private classes, IELC can help you achieve your target score in the shortest time possible.
Joining the IELC IELTS course will get you many perks. You will get access to IELC's Super Speaking Squad and Writing Masterclass!
Not only that, you will also learn test-taking psychology to help you calm down your nerves so you can take the test comfortably and confidently to get the best possible result.
You can learn more about IELC IELTS course here or contact them directly for a free consultation here.
2. IALF
When it comes to IELTS preparation, IALF needs no introduction!
When you enrol in IALF, you'll be joining thousands of English learners and would-be IELTS test-takers across three campuses in Jakarta, Gading Serpong, and Bali, as well as an online IELTS prep program.
IALF provides many IELTS programs, including a 2-week IELTS Prep Modular course, a 5-week IELTS Prep Modular course, and an online IELTS Prep Modular course.
All the above programs use blended learning, mixing 60% face-to-face or live zoom courses with 40% coursework.
A class will have a maximum of 12 students. There is an optional add-on for further writing preparation. To be accepted to these programs, you must have a pre-intermediate 3 on the IALF placement test or a 5.0 on the IELTS.
Another option to consider is the IELTS Prep Premium course. You can study alone or in a small group of 2-5 persons in this program. You have the option of creating your own schedule and receiving personalized feedback.
All IALF campuses are official IELTS testing venues for both paper-based and computer-based IELTS.
You can learn more about IALF here.
3. IELTS coach by British Council Foundation
Another course that needs no introduction when it comes to IELTS preparation!
As the co-owner of IELTS, IELTS coach by British Council Foundation is well-equipped to help you get your IELTS target.
In fact, IELTS coach by British Council Foundation offers a guarantee that you will receive no less than 6.5 on your IELTS exam, provided that you take their full course, which is 3 months in duration.
A score of 6.5 is generally accepted in the vast majority of undergraduate and postgraduate programmes in thousands of universities and other tertiary institutions.
You have complete control over your learning. Choose between taking the course online or in the Jakarta centre, study at your own pace, and you can even select your preferred teacher! Everything is easy to manage with IELTS Coach's online booking system.
You can learn more about British Council Foundation here.
4. Aim for English
Over the last 13 years, this Jakarta based course has helped hundreds of students achieve their IELTS target. Not only does Aim for English teach students the 4 section of IELTS (Reading, Writing, Speaking, and Listening), Aim for English also teach students critical thinking, brainstorming skills and insight development, three skills necessary for success in IELTS and that most students appear to struggle with.
Aim for English only offer private classes for IELTS preparation. Each student gets a personalised curriculum expertly designed based on their placement test and IELTS simulation result.
Aim for English provides students with self-study opportunities during their IELTS preparation course so students can enhance their learning experience and maximize their chances of getting their desired score.
Aim for English IELTS prep alumni includes StuNed scholarship awardees as well as ASEAN and UNFPA staff.
You can learn more about Aim for English here.
5. Avana Education
With more than 10 years of experience and 6000 IELTS prep alumni, Avana Education is definitely worth considering if you are looking to get your dream IELTS score.
Avana Education IELTS instructors are among the best in their fields. You can expect a customised program tailored for your specific needs. No need to worry about wasting your time doing useless exercises – you will only do exercises that you need!
Avana Education works hard to ensure students have a comfortable learning environment, with supportive space and friendly instructors. Avana Education believes that if students feel comfortable, it will translate to better learning outcomes.
Avana Education alumni are present all over the world, studying or having graduated from top universities worldwide.
You can learn more about Avana Education here.
6. Azet Language Centre
Managed under Loekito Education Group, Azet Language Centre is one of the best options if you want to prepare for your IELTS exam. This Surabaya based course was founded with the philosophy that it will help you with anything you need to ace your IELTS exam from A to Z, hence the name!
The founder, Prof. Loekito, obtained his Masters Degree in Agriculture majoring in Biometric from University of Sydney, continued by PhD in Statistic-Biometric from the same university in 1991.
During his study in Australia, prof. Loekito helped hundreds of Indonesian students to adapt and settle in Australia. In recognition of this, IDP appointed Prof. Loekito as Principal Associate in Indonesia. This was followed by the opening of the IDP East Java office in Surabaya in 1993. Azet Language Centre was born soon after.
You don't need to worry about the quality of IELTS prep lessons in Azet Language Centre. All instructors are qualified and have extensive experience helping students achieve their IELTS target.
Classes are either held privately or in a small group of no more than 5 students per class. You can choose your own schedule and you can take your lessons on site in either Azet Surabaya or Malang or take the lessons offline.
Azet Language Centre Malang and Surabaya are also designated IELTS testing venues.
7. Top English
Located in Yogyakarta, Top English offers IELTS preparation both face-to-face and online. You can take either group, semi-private, or private lessons.
What makes Top English different?
Top English offers additional one month FREE coaching for those who haven't achieved their target after 2 months of studying with Top English.
You don't have to worry about the quality of teachers in Top English! Every teacher has obtained a Master's degree and has at least 2 years of teaching experience.
To be eligible for Top English IELTS prep program, you must have scored 400 on TOEFL or 4.5 on IELTS.
Students will get access to interactive classes and self-study exercises.
You can learn more about Top English here.
Summary
In today's article, we have discussed the 7 best IELTS courses in Indonesia. Remember to always thoroughly check the course and its reviews before joining them. After all, IELTS is a high stakes test. Not just any teachers can teach IELTS effectively!
We wish you the best of luck for your IELTS exam! :)
NEXT STEPS
Do you want to achieve your IELTS target?

We just shared the tips and strategies you need to ace IELTS speaking part 1. Armed with these strategies, you can take the first step on the road to achieve your dream IELTS score.
But if you want to guarantee success in your IELTS test…
And
You're tired of wasting time and money on strategies and courses that don't work…
And
You're confused on which IELTS course to take….
Then check out our Indonesia's best IELTS preparation course to achieve your target IELTS score and embark on the next chapter of your life!
IELC has the best track record in Indonesia for helping our students achieve their IELTS target and we will use our experience and expertise to make sure you will achieve your target too!
P.S. If you are curious about your IELTS score, contact us about our simulation tests complete with feedback for writing and speaking tests!
Sincerely,
Anthony McCormick
IELC Managing Director